Anyone who even vaguely follows the news on a regular basis is aware that these are challenging times within the United Kingdom. Would a property investment represent a worthwhile venture and if so, how can you capitalise upon the current market conditions?
These past few years have been some of the most momentous from a political and economic point of view. During such uncertain times, even traditional "safe haven" investment options can seem to take on dubious undertones. One of the most frequently debated subjects involves whether or not properties in the UK are a wise choice. The main issue is that there are more than two sides to this coin. Some little-known observations must be taken into account while other seemingly plausible beliefs might not have as much bearing upon this market as you may have initially thought. How can we begin to make sense out of so many factors? Let's start by taking a look at the fundamentals associated with property investments in order to come to a sound conclusion.
Property Investing 101: Taking the Present Economy Into Account
The vast majority of buyers are looking for a long-term investment and a means to enjoy a predictable return on investment (ROI). This is often known as "capital appreciation" within the property sector. Of course, this is under the assumption that the value of a property will rise well into the future. This is also where we come to the first major sticking point. Uncertainties within the UK marketplace (particularly when referring to the Brexit) have called into question such returns. However, it is also important to remember that the hype surrounding Brexit-related property prices may represent nothing more than a paper tiger. Why is this the case?
We must return our focus back to capital appreciation. Property is a tangible asset. Barring the chances that an individual wishes to "flip" a location within a short period of time, such an investment is viewed as a long-term holding. This is why it is important to look at the big picture in terms of where we currently stand. Embracing any other position would be akin to the captain of a ship focusing upon a single rogue wave as opposed to the conditions on the horizon. It is important to highlight a recent point to strengthen this argument.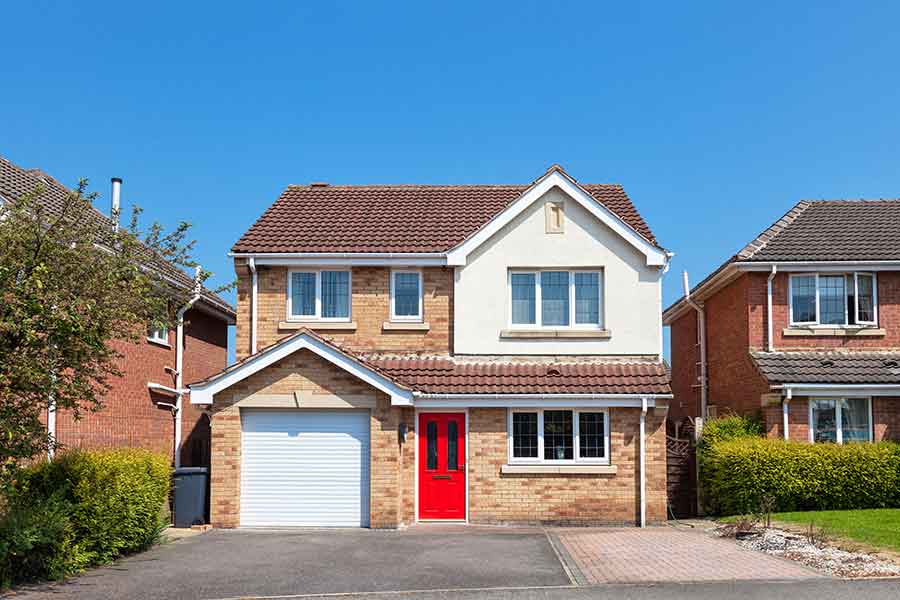 BoE governor Mark Carney recently stated that property prices could plummet as much as 35 per cent in the event of a no-deal Brexit outcome. Of course, such a stark statement immediately grabbed headlines throughout the United Kingdom. Many articles failed to highlight a few key facts:
Mr. Carney said that this would have to represent an absolute worst-case scenario and the chances were highly unlikely.
Such a dip would not be felt in all locations.
This drop will ultimately have little to do with long-term price trends.
It is particularly important to stress the final point. Brexit or no Brexit, the fact of the matter is that house prices are expected to rise by as much as 18 per cent in the next five years. Once again, some areas should expect to see higher returns than others. Regions known for historical sensitivity such as London are likely to witness less growth while other areas in the north should fare quite well. This is the exact reason why some astute investors are keen to become involved when the market is fraught with worry; they are likely to get better deals and to subsequently enjoy higher profit margins.
However, we have only focused on the Brexit up until this point. Not only would it be nearly impossible to predict post-Brexit UK property prices with this single variable, but we need to remember that there are other factors which are likely to have an even greater impact than the current (and future) political climate.
A Look at Market Fundamentals
We can view the value of a property much in the same way as a barometer in relation to the outside weather conditions. Some of the most important factors that will have an impact upon value include:
The health of the economy.
Supply and demand.
Real estate cycles (bullish versus bearish climates).
Interest rates and inflation.
Wage levels.
Other issues such as demographics and large-scale development projects.
The main takeaway point is that the metrics mentioned above remain fundamentally sound for the majority of England and Wales. In fact, the number of transactions are little different when compared to 2017. While there is no doubt that purchases have dropped in prime central London, this is by no means representative of the domestic economy as a whole.
A Light on the Horizon
It seems that the sentiment mentioned above might already be showing signs of life. Strutt & Parker estate agency has recently highlighted some reasons to remain optimistic. One issue involves the higher stamp duties that muted the property markets in 2017. While the initially caused the number of transactions to drop, it appears as if an overall reduction in asking prices has counteracted this affect.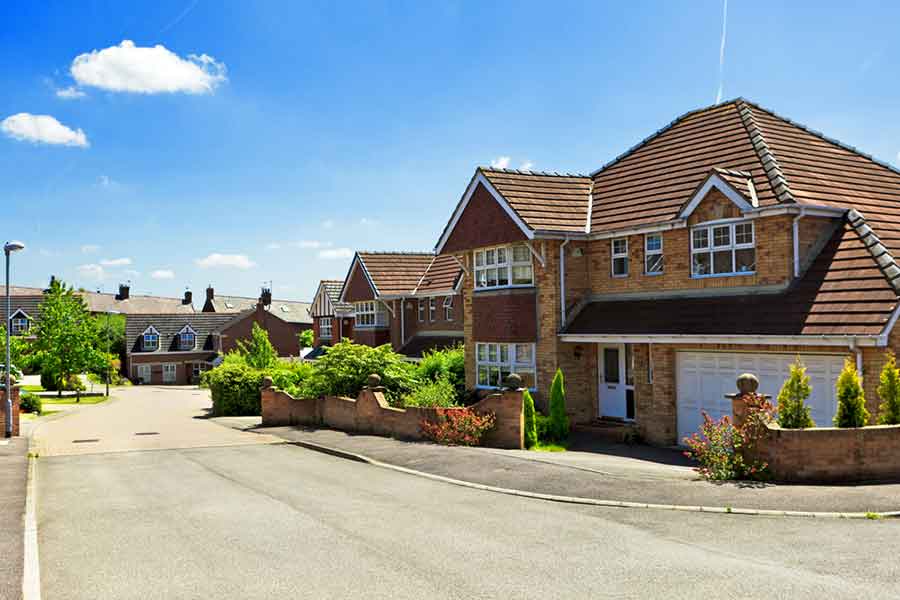 It should also be pointed out that fewer transactions are beginning to be counteracted by a greater number of sealed bids; particularly in London. This clearly indicates that buyers are starting to look past the short-term effects of the Brexit (regardless of the final outcome). They realise that competition will rise as soon as a formal resolution is reached. In other words, they are hoping to strike while the proverbial iron is hot.
This attitude actually makes a great deal of sense. Major investors such as Warren Buffett tend to invest during times of turmoil with the appreciation that they are receiving a valuable asset at a fraction of its inherent price. This is similar to a trader waiting for a market re-correction so he or she can get in on the "ground floor" in order to turn a healthy profit margin further afield.
After the Brexit Dust Settles
So, we now return to the original topic of this article. Is property in the United Kingdom still a sound investment? Most analysts will answer with an unequivocal "yes". This goes far beyond the fundamentals mentioned above. We once again need to consider the simple law of supply and demand. According to government figures, it is estimated that the United Kingdom requires 240,000 new homes every year in order to accommodate a growing population. However, the construction industry has fallen far short of this target in recent years. Year-to-year figures display that the average number of new properties barely reached 150,000 in 2017. Therefore, there is still more demand than current supply. This fundamentally indicates that the market itself remains strong.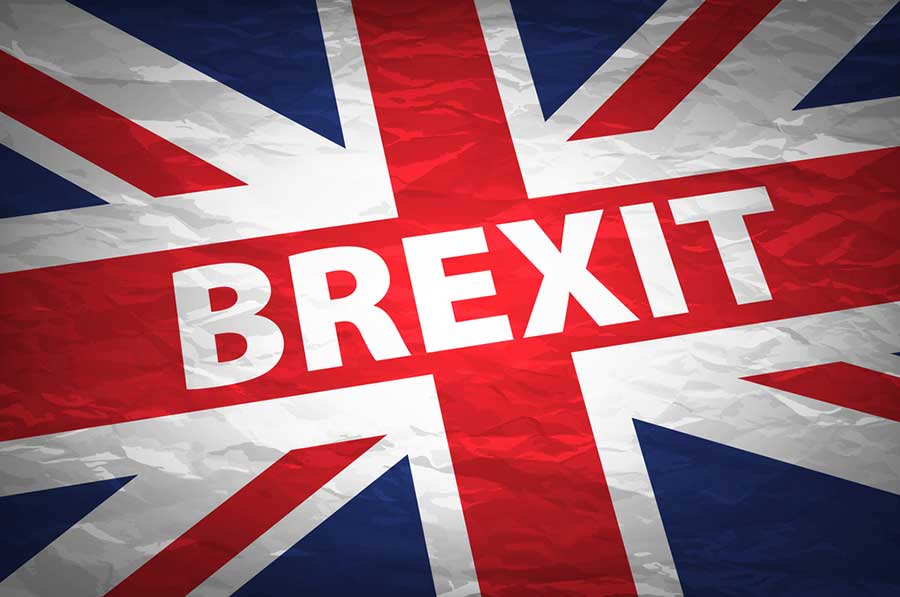 This is also why we need to take the latest figures with a grain of salt. Many news organisations have embraced an entirely reactionary stance when reporting on the conditions of the current property market. They often highlight London as an example of what can be expected in the future. This is by no means representative of the domestic conditions of the United Kingdom as a whole. Approximately 8.8 million individuals live in London and this comprises roughly 13 per cent of the entire population of the United Kingdom. Drawing any investment conclusions is therefore similar to reading 13 per cent of a novel and predicting the outcome.
Although there is no doubt that Brexit fears have investors and average owners concerned, the fact of the matter is that these should remain relatively short-lived movements when compared to the broader market fundamentals. Considering that these fundamentals remain sound, there is absolutely no reason to believe that national growth will stall or enter into negative territory. This is the very same reason why emotions need to be kept at bay when considering a property investment in the United Kingdom. Trepidation causes irrational decisions and you could very well be allowing a perfectly sound opportunity to pass you by.
Looking Ahead
The current state of Brexit affairs is far from certain and the chances are high that this clarity will not come into picture any time soon. Regardless of a no-deal Brexit or even a second referendum, the property market within the United Kingdom remains sound from a long-term point of view. Even if London experiences only moderate growth in the next five years, the anticipated return on investment has not evaporated.
This is why astute buyers are keeping a close eye on current conditions while remembering to look towards the not-so-distant horizon. Although it cannot be denied that we are heading into murky waters, we always need to remember that a single rogue wave hardly defines the entire ocean. Always keep this observation in mind and above all, be sure to follow Property Price Advice in order to remain one step ahead of the game.
The post Is property in the UK still a good investment? appeared first on Property Price Advice.
Source: News Feed 1